Update appended
By Adventist Review staff
A Walla Walla University student died in a hospital late Wednesday, a day after she was struck by a pickup truck while riding a bicycle.
Madison "Maddy" Baird, a 20-year-old second-year student, was airlifted to Seattle from Walla Walla in rural southeast Washington, and she was in a medically induced coma and on life support until her death.
"We are saddened to inform you that Walla Walla University lost a treasured member of our campus family this evening with the death of Madison Baird," WWU president John McVay said in a statement.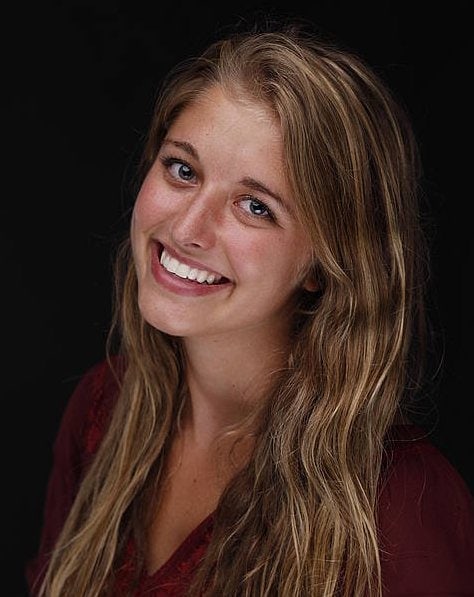 "At the time of her death, Maddy was surrounded by family and friends who were singing together and sharing messages of hope from the hundreds who loved her," he said. "Maddy was a bright light on our campus and in our community, and our hearts are broken.
"As we gathered during the last two days to pray for Maddy, we placed our trust in our Heavenly Father, and now we continue to look to Him in the blessed hope that soon, at the resurrection, we will see Maddy again."
The circumstances surrounding the accident, which occurred around 4:30 p.m. Tuesday on a road near the university campus, remain unclear. Police believe that low visibility caused by the setting sun might have played a factor, the university said.
Police have opened an investigation, and no one has been charged with wrongdoing, Holley Bryant, WWU's director for marketing and university relations, said by e-mail.
Stunned students gathered in groups to pray throughout the day Wednesday, and a special prayer service was held at noon in front of the main administration building.
Baird was majoring in Spanish and focusing on a preprofessional program of nutrition and dietetics. She graduated from Walla Walla Valley Academy, an Adventist-operated high school located near Walla Walla University.
"We are grateful for the thousands of expressions of empathy from throughout the Walla Walla Valley and around the world," McVay said. "Prayers and words of encouragement have come from India, Taiwan, the Philippines, Saudi Arabia, Kenya, Australia, Spain, Brazil, the United Kingdom, Canada, Nigeria, Pohnpei, and across the United States. Walla Walla University is a strong family that has been strengthened further by your support."
He said campus chaplains, counselors, and pastors were available in a campus chapel for those grieving Baird's death and would be available in the upcoming days.
"We will keep you informed about opportunities to celebrate Maddy's life," he said.
The university said earlier that messages could be sent to Baird and her family at:
• The WWU Facebook post "Thoughts for Maddy" at www.facebook.com/wallawallau
• Via e-mail to [email protected]
• To the Baird/Giebel family at P.O. Box 99, College Place, WA 99324.
Update on Feb. 12
Statement from Walla Walla University:
The Madison Jewel Baird Celebration of Life Service will be held Sunday, Feb. 15, at 6 p.m. in the Walla Walla University Church. Following the service, a time of praise and worship will follow in the Walla Walla Valley Academy Auditorium.
Maddy's family — Lisa, Art, and Josie — continue to be comforted by your hugs and tears, continuous prayers, and showered expressions of love and support at this difficult time. Your messages have brought continuous comfort throughout the past several days and nights.
Maddy packed a big life into her 20 short years! Many have asked if they can help with expenses or make a donation to honor the light that she was on this Earth. Here are three options to help:
Medical Expenses: As you can imagine, the medical bills are significant, and your help to defray some of the expenses will mean so much to her family.
Big Lake Youth Camp: After having attended the enriching programs at Big Lake Youth Camp, Maddy chose to serve as a counselor. Maddy loved serving at Big Lake Youth Camp connecting with kids and helping them grow as they learned about the God of love and beauty. She was passionate about the RAD Program, an outdoor adventure experience for youth that develops skills and teamwork through challenging fun. She felt it was one of the most influential experiences for her as both a camper and counselor.
Walla Walla University: Maddy cared deeply for the less fortunate and those who were hurting. She blossomed with the Christian friends and education at Walla Walla University that helped prepare her for a life of service following Christ's example. To help others experience what she did, an education and mission fund has been set up.