By Lucas R. Patterson, Southern Adventist University
Ray Hefferlin, a globally renowned physicist and Southern Adventist University professor, has died at the age of 85.
Hefferlin was born in Paris, France, on May 2, 1929, and moved to California with his recently divorced American father, Milo Hefferlin, at the age of 7. He received his bachelor's degree from Pacific Union College in 1951 and later a doctorate from California Institute of Technology.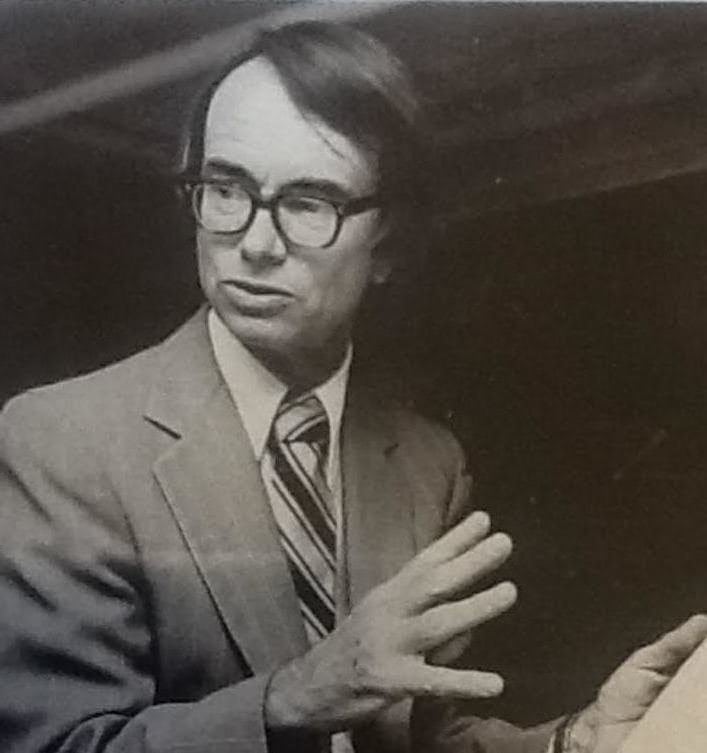 He married Inelda Phillips in 1954 and shortly thereafter accepted a position as professor at Southern Adventist University in 1955.
Hefferlin's passion for physics was evidenced early on as a young professional. He spent the summers of 1957 and 1958 in California at the National Radiation Defense Lab and even witnessed two atomic blasts. His research there, combined with his job at Southern, led to consulting positions with Oak Ridge National Laboratory, near Knoxville.
During the 1960s Hefferlin received his first research grant and focused on experimental spectroscopy, studying the interaction between matter and radiated energy.
By the 1970s, he switched to more theoretical work and, along with Southern students and a colleague in New York, began creating a chart similar to the periodic table of elements that organized diatomic molecules in a way that highlighted their similar properties.
Always in pursuit of better data, Hefferlin led his team in refining this chart through the years. The end result was a definitive work that is being used today by students and scientists internationally.
Despite these and other successes — Hefferlin published more than 80 peer-reviewed articles on a variety of topics and met or corresponded with nearly a dozen Nobel Prize winners — he mentored Southern students with humble and heartfelt enthusiasm, said people who knew him. Many projects moved forward under his watch, and graduates who studied with Hefferlin have worked in such notable fields as Higgs boson research and human genome sequencing.
Hefferlin's achievements are detailed in a sizable entry on Wikipedia.
Age had little impact on his professional vigor and willingness to support students with similar intellectual interests. Last year he traveled to Turkey with Southern senior Josh Barrow to attend the International Advances in Applied Physics and Materials Science Congress.
Hefferlin linked God to his motivation to live a life consumed by a high drive for new understandings.
"For many students, research is the holy grail that their individual make-up has been harboring unknown for years. For some, it's music or art. But for those in physics and engineering, it's finding what God has put into nature for them to discover," he said in a recent interview with Southern's campus magazine.
Hefferlin, who died on March 7 in Collegedale, Tennessee, is survived by his wife, Inelda; four daughters, Lorelei Hefferlin Powers, married to Steve; Jennifer Hefferlin Harrell, married to David, Heidi Hefferlin, married to Craig Kronenberg; and Melissa Hefferlin, married to Daud Akhriev; seven grandsons, one granddaughter, and two great grandchildren.
His memorial service was to be held at the Collegedale Church of Seventh-day Adventists on Wednesday, March 25.
Don Hall, a 1960 Southern graduate and among the first students Hefferlin mentored on a research project, was among those who were to speak at the afternoon service.
In lieu of flowers, the family has requested donations be made to the Ray Hefferlin Endowment Fund at Southern Adventist University, which provides need-based scholarships for physics and engineering students.