By Emeraude Victorin, ANN
Church leaders have approved minor changes to the 20-year-old logo of Seventh-day Adventist Church that aligns the flame with the Bible, representing an alignment of the Holy Spirit and the Bible, and centers the cross with the flame and the Bible.
Leaders attending the 2016 Annual Council also voted for slight edits that the world church's communication department said would give the logo a bolder appearance, creating a sharp presence on various platforms.
The changes are needed to meet new usage demands and meet the best practice approach of updating an organization's logo and guidelines every 15 to 20 years, communication director Williams Costa Jr. said in presenting the proposal on Oct. 9.
"There's not a drastic change," said Ella Simmons, a general vice president of the Adventist world church. "But it is important that we refine that which is symbolic of our identity, our definition, our brand."
After hearing the presentation, members of the church's Executive Committee, the second-highest governing body of the Adventist Church, voted to develop comprehensive guidelines, including colors and usage, over a period of several months. During this time, church leaders will be allowed to make suggestions, which will be brought back before delegates of the world church to be accepted in 2017. Once completed, the new logo and guidelines will be made available to designers around the world.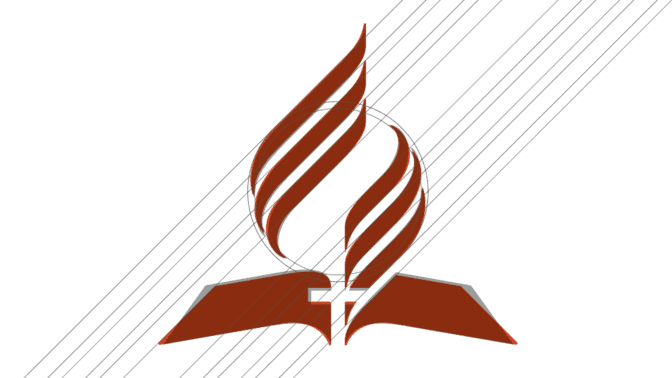 The Seventh-day Adventist Church's logo was developed and designed by Brian Gray and the church's communication team 20 years ago under the leadership of Rajmund Dabrowski, who served as the church's communication director at the time. It was then voted by the world church and has since been used in almost every country in the world to identify the Seventh-day Adventist Church and its mission.
When the current logo was originally designed, it only took into consideration a few Western languages. Now that the church's membership has grown and is present in more than 200 countries and territories, it has become imperative to consider the accents and nuances found in languages around the world, the communication department said.
The current logo has also encountered digital disruption and lacks clarity on various social media platforms, it said.
The world has changed in the last 20 years, and the new logo must be updated to communicate effectively, it said.