A group of leaders from U.S.-based AdventHealth recently visited Paraguay to sign an agreement of cooperation, training, community care, and equipment with Seventh-day Adventist health-care institutions in that South American country.
"In the short time we were in Paraguay we managed to see that it is a country with incredible people," Penny Johnson, CEO of Texas Health Huguley and AdventHealth Southwest Region, said. "They have a heart willing to serve, as they provide not only medical care but also share the gospel. The signing of this agreement will benefit both parties for the growth of medical and missionary work."
Signing Event
During their visit the AdventHealth delegation met with leaders of the Adventist Church in Paraguay. They learned about the facilities of Asuncion Adventist Sanitarium (AAS) and Hohenau Adventist Sanitarium to better understand their current medical situation, infrastructure, and health projects. They also shared about the pillars of support AdventHealth has as they explored ways to increase collaboration.
The agreement was signed on March 25, 2022. On behalf of AdventHealth, signatories were Johnson and Kevin Roberts, president and CEO of AdventHealth Central Texas. On behalf of the Adventist Church in Paraguay, signatories were President Benjamín Belmonte and AAS financial manager Néstor Arn.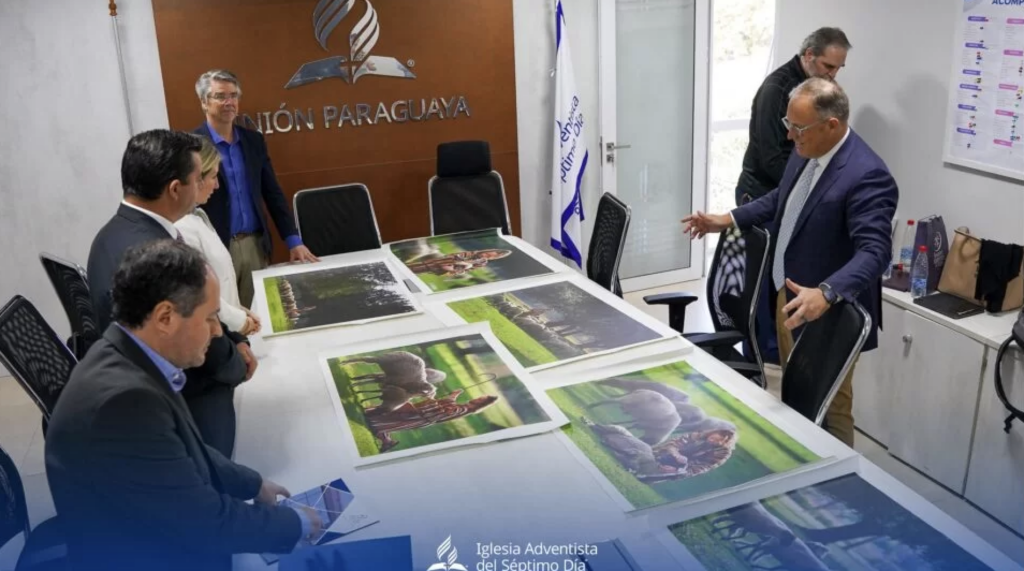 The delegation was also joined by Monty Jacobs, president of AdventHealth Global Mission; Dennis Haslam, president of physicians at Texas Health Huguley, and Joaquin Oronoz, a central Texas traumatologist.
Even though the document that was signed states that it is a five-year agreement, Jacobs said it is seen as a long-term relationship as AdventHealth seeks ways to support both Adventist hospitals in Paraguay. "We have also opened a bridge so that U.S. health-care personnel who would like to come to Paraguay on mission trips may be able to do so," Jacobs said.
Planning for Mission
After learning about the current state and needs of the Adventist hospitals in Paraguay, AdventHealth is now ready to develop a support plan to provide training for health-care personnel, collaboration with volunteers in community care, and medical equipment, leaders said.
Belmonte acknowledged that the signing of the agreement marked "a very special moment" for the Adventist Church in Paraguay. "We are delighted that our hospitals have enlisted the support of Adventist health-care institutions in the United States," he said. "They have a beautiful mission that we must all keep in mind, to be the hands and feet of Jesus to share healing with others."
About AdventHealth
AdventHealth is a connected system of care for every stage of life and health under the mission of "Extending the Healing Ministry of Christ." More than 80,000 skilled and compassionate caregivers in physician practices, hospitals, outpatient clinics, skilled nursing facilities, home health agencies, and hospice centers provide individualized, wholistic care. A shared vision, common values, focus on whole-person health, and commitment to making communities healthier unify the system's 50 hospital campuses and hundreds of care sites in diverse markets throughout almost a dozen states in the U.S.
The original version of this story was posted on the South American Division Spanish-language news site.