A practical demonstration of how to put a health fair together provided those attending the Health Summit of the North American Division of the Seventh-day Adventist Church in Lexington, Kentucky, United States, valuable tips on how to replicate such a fair in a local church context. On April 4, fair organizers guided participants through a series of stations where they could envision how to implement a similar offer in their congregations.
In the last few years, health fairs have become more ubiquitous for Seventh-day Adventist local churches and organizations, health leaders said. Once uncommon, many Adventist health advocates consider health fairs — also known as health expos — a prime opportunity for local congregations to connect with their communities and share the Adventist health message in a non-threatening environment.
Usually staffed by volunteers, health fairs typically consist of booths or stations that highlight various natural practices and remedies supporting sound health. The theme for the booths of this particular fair relied on the acronym NEWSTART®, which stands for Nutrition, Exercise, Water, Sunlight, Temperance, Air, Rest, and Trust in God. NEWSTART® is a lifestyle program designed by the Weimar Institute, an Adventist institution in Weimar, California.
Health Fair Demonstration
On the afternoon of April 4, Health Summit participants visited the makeshift stations in a hall adjacent to the summit's venue to learn more about the possibilities of this ministry. They were able to clear doubts and ask questions of volunteers and experts manning the booths. Most importantly, they could also experience a health fair as a prospective participant would.
Kristina's Kitchen, a plant-based kitchen and restaurant in Whitley City, Kentucky, offered samples and food information at the Nutrition Station. Led by Kristina McFeeters, the booth shared a sample of the vegan recipes that are becoming increasingly popular in the small Kentucky town where she and her family live.
"We specialize in using fruits, vegetables, legumes, and whole grains for optimum flavor and nutrition," McFeeters explained. "All our dishes are dairy-free and egg-free, and most of them are vegan (a few of them use honey). You will find that a large majority of our menu is also gluten-free," she said.
McFeeters explained how her business has allowed her to connect with members in the community and share Bible-based health principles with others. She also offers free recipes to download and invites online visitors to share them with others.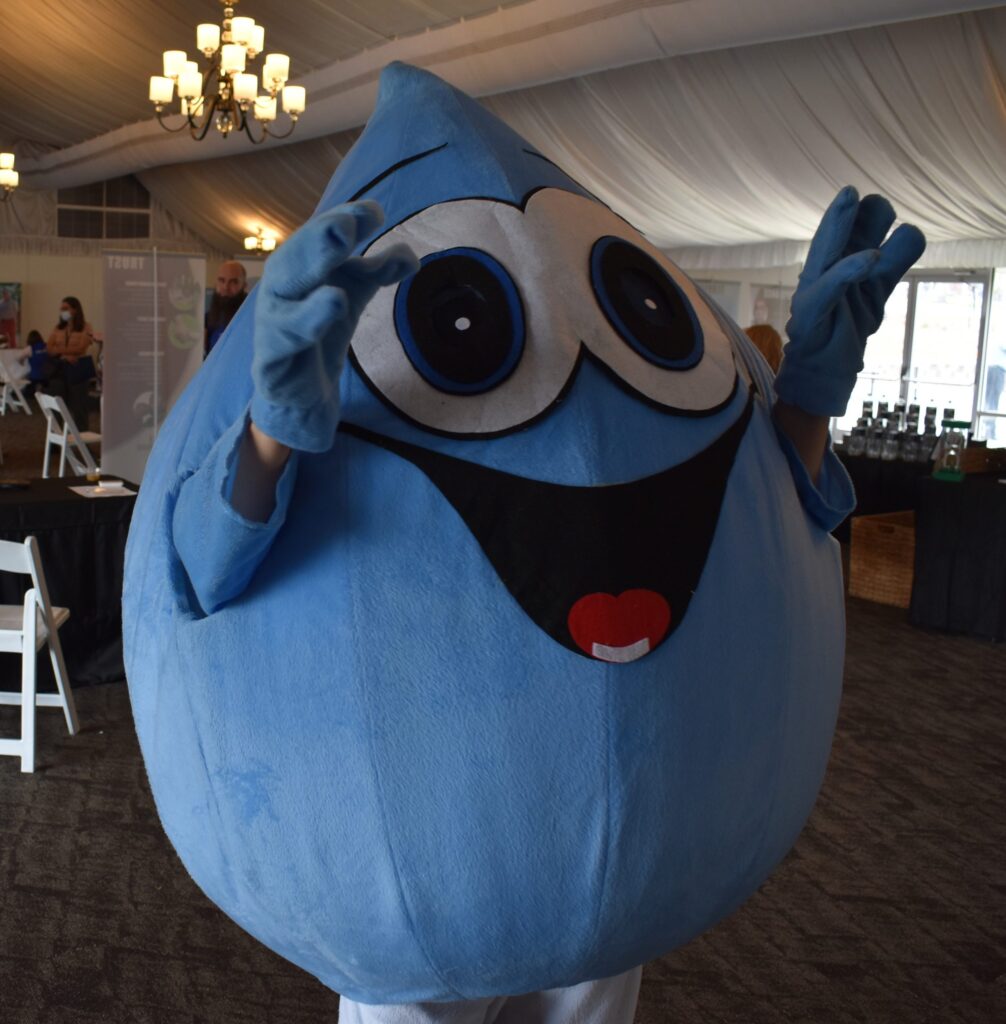 Air, Rest, Water, and Food
The Air Station offered participants the opportunity to give a peak flow meter a try. A peak flow meter is a device that measures expiratory flow — the fastest speed at which a person can blow air out of their lungs after taking in as big a breath as possible. It indicates how well a person is breathing by measuring how well air is moving through the airways of the lungs. A person's breath pushes an indicator up a scale, and the indicator remains at the person's peak flow value. After breathing into the device, every participant could look at a chart of peak flow values to find out how well they were doing.
"If you don't get an optimal result the first time, don't worry," station volunteer Michael Demma told one participant. "The more you exercise and keep trying, the better numbers you'll get."
The Rest Station included a relaxing massage demonstration. Volunteer Mona Lyons showed how neck and shoulder massage can help relaxation and induce sleepiness. "Would anyone else like to try it?" she asked. Several participants immediately lined up.
Other stations included activities geared toward children. Through games and hands-on activities, participants learned how to share with others the importance of pure water and a balanced food pyramid in an engaging way that even children can enjoy and appreciate.
At the last booth, the Trust Station, participants were able to get tips on how to connect with others and what to say to people in need of spiritual connection with God.
"Health fairs provide a pattern that, with some variations, can be replicated in a local context," organizers explained. "Local church volunteers can be trained to connect with the community, teaching friends and neighbors valuable tips to enjoy better health. Church members can also use health fairs to advertise follow-up programs and initiatives at the local church. They are a win-win situation."